Dr. James C. Grotting is a Clinical Professor of Plastic Surgery at The University of Alabama at Birmingham and The University of Wisconsin, Madison. He is the founder of his private practice in Birmingham, Alabama. He has been listed for 25 consecutive years in "The Best Doctors in America." He is a director and senior examiner for the American Board of Plastic Surgery and is a fellow of the American College of Surgeons.
Dr. Grotting is the past president of the American Society for Aesthetic Plastic Surgery (ASAPS) which is the world's largest organization of board certified plastic surgeons devoted to the teaching of aesthetic (cosmetic) plastic surgery. He is also a member of the American Society of Plastic Surgeons, and the prestigious American Association of Plastic Surgeons. He is past president of the Southeastern Society of Plastic and Reconstructive Surgeons. Dr. Grotting has been a traveling Professor for both the Plastic Surgery Foundation and the American Society for Aesthetic Plastic Surgery. In 2014, he served as the International Traveling Professor for ASAPS. He is the founder of CosmetAssure, an insurance program that covers unexpected financial exposure for patients from complications in cosmetic surgery.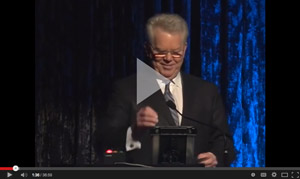 Dr. Grotting serves on numerous editorial boards and is the author or editor of six major textbooks in plastic surgery. He has lectured around the world and published numerous chapters and peer-reviewed journal articles in the fields of cosmetic surgery, aesthetic breast surgery, patient safety, and breast reconstruction. He has provided free plastic surgery for children with facial deformities in developing countries, through Operation Smile, since 1987. Dr. Grotting is a private pilot who enjoys skiing, ice hockey, and sailing. He and his wife Ann, have two boys, Jimmy and Ben.
Education
University of Minnesota, M.D. Degree, 1978
University of Minnesota, Ph.D. Candidate, 1976-1977
St. Olaf College, Northfield, MN, B.A. Degree 1973
Medical School and Achievements
University of Minnesota
Doctor of Medicine, 1978
Medical School Achievement Award, 1978
Outstanding Young Investigator Award, 1978
Residencies
Plastic Surgery: University of California, San Francisco, 1983-1985
Surgery: University of Washington Affiliated Hospitals, 1978-1983
Academic Achievements
Certificate of Merit
Senior Resident's Conference in Plastic Surgery
Richmond, Virginia, 1985
The Robert H. Ivy Society Award
American Society of Plastic and Reconstructive Surgeons, 1989
Best Doctors in America
1992-93, 1st Edition
1993-94, 2nd Edition
1994-95, 3rd Edition
1995-96, 4th Edition
1996-97, 5th Edition
1997-98, 6th Edition
1998-99, 7th Edition
1999-2000, 8th Edition
2000-01, 9th Edition
2001-02, 10th Edition
2002-03, 11th Edition
2003-04, 12th Edition
2004-05, 13th Edition
2005-06, 14th Edition
2006-07, 15th Edition
2007-08, 16th Edition
2008-09, 17th Edition
Woodward/White, Inc.
Best Doctors in America
Southeast Region, 1996-97
Board Certification
American Board of Surgery, 1985-1995
American Board of Plastic Surgery, 1987
Added Qualifications in Surgery of the Hand
Academic Appointments
Clinical Professor of Plastic Surgery
University of Alabama at Birmingham
Professional Associations
The Henry N. Harkins Surgical Society
Alabama Society of Plastic and Reconstructive Surgeons
The Harry J. Buncke Society
American Society of Plastic Surgeons
American College of Surgeons (Fellow)
American Society of Reconstructive Microsurgery
Plastic Surgery Research Council
Southeastern Society of Plastic and Reconstructive Surgery
Birmingham Academy of Medicine
American Society for Aesthetic Plastic Surgery
Jefferson County Medical Society
Aesthetic Surgery Education and Research Foundation
American Association of Plastic Surgeons
Susan G. Komen Breast Cancer Foundation, Birmingham Chapter
Alabama Chapter, American College of Surgeons
Medical Association of the State of Alabama
Books Published
Reoperative Aesthetic and Reconstructive Surgery
Editor, Quality Medical Publishing, 1995
Diagnosis and Management of Breast Disease
Coeditor, Blackwell Scientific Publications, 199
Secondary Rhinoplasty and Nasal Reconstruction
Editor, Quality Medical Publishing, 1996
Perspective in Plastic Surgery
Editor, Quality Medical Publishing, 1996
FLAPS: Decision Making in Clinical Practice
Coeditor, Quality Medical Publishing, 1997
Editorial Board Memberships
Perspectives in Plastic Surgery
Plastic Surgery Outlook
The Journal of Plastic Surgery Techniques
The Breast Journal
Journal of Reconstructive Microsurgery
Guest Editorial Boards
Plastic and Reconstructive Surgery
Annals of Plastic Surgery
Microsurgery
The Breast Journal
Journal of Reconstructive Microsurgery
Volunteer Overseas Experience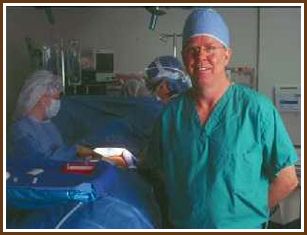 Surgical and Medical Assistant – San Blas Island, Panama, 1974
Operation Smile – Naga City, Philippines, 1989
Operation Smile – Negros, Philippines, 1990
Operation Smile, Team Leader Flap Dissection Workshop – Manila, Philippines, 1991 and 1992
Operation Smile, Team Leader – Lucena, Philippines, 1993
Operation Smile, Team Leader Microsurgery Flap Workshop – Moscow, Russia, 1993
Operation Smile – Nairobi, Kenya, 1996
Operation Smile – Bangkok, Thailand, 1997
Operation Smile – World Journey of Hope – Brazil – Morocco – Romania, 1999