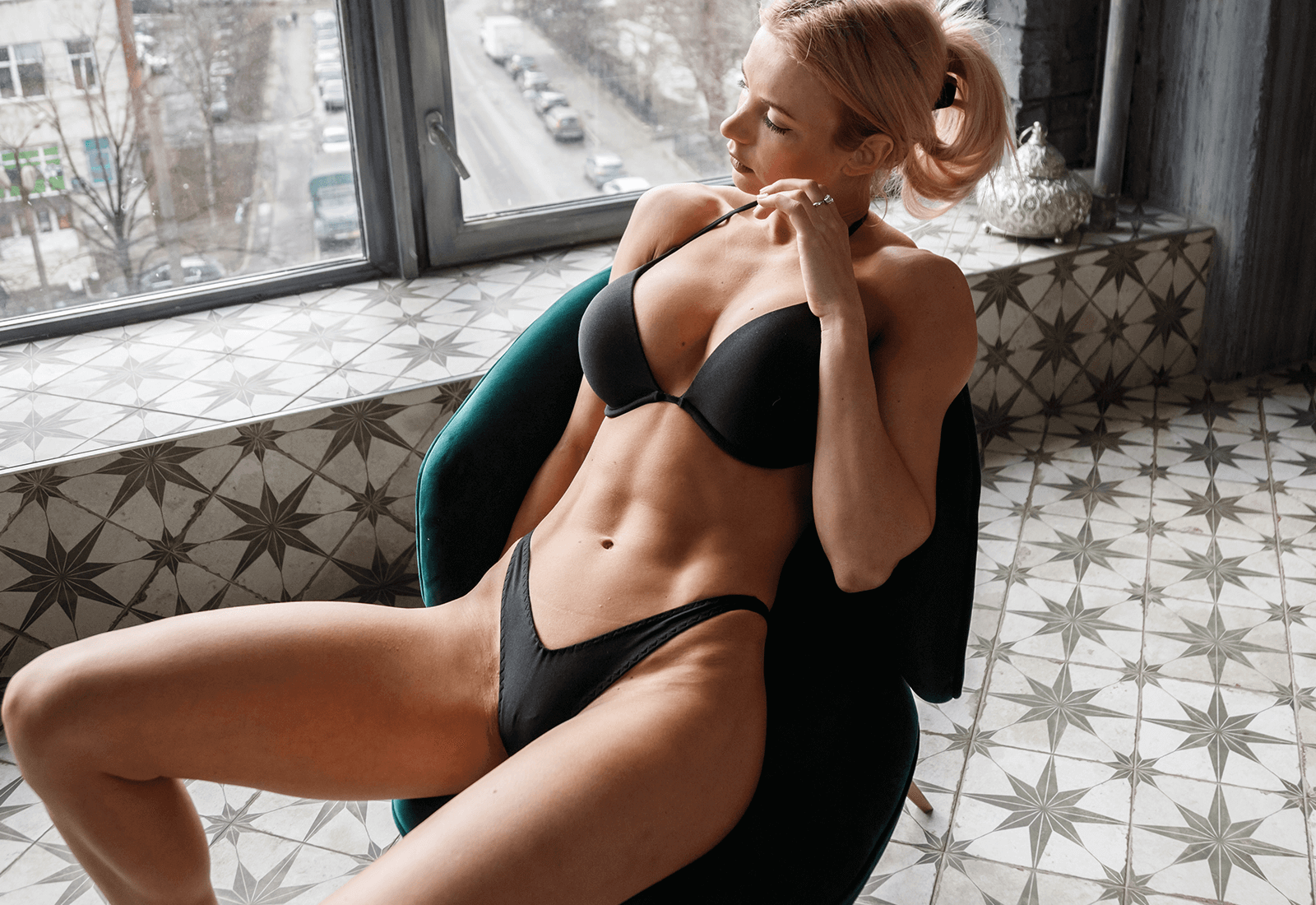 Model
Breast Procedures
---
Breast procedures are some of the most commonly performed plastic surgeries for women, and they provide some noticeable and desirable results. Women develop a deep connection to their breasts, and often, experience great frustration as well. For some, their breasts are too small; for others, they are too large. Even if you were pleased with the size of your breasts when you were young, pregnancy, weight fluctuations, and age can rob you of your youthful breasts.
The good news is that Dr. Grotting offers several cosmetic procedures that can help women achieve the look and confidence they have always wanted.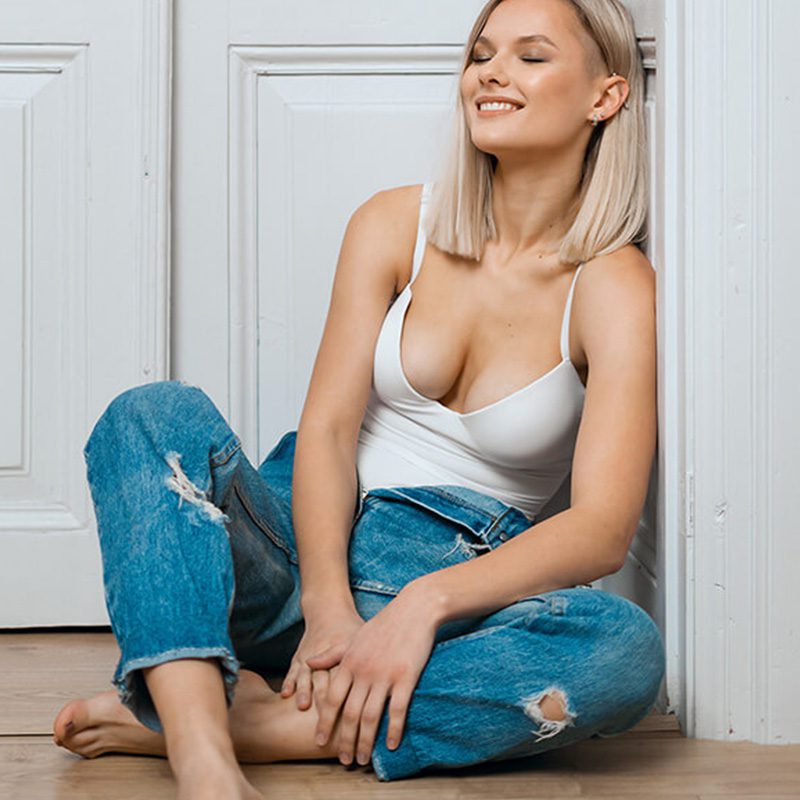 Model
Breast Augmentation
In our society, full breasts are a symbol of feminine beauty. Because of this, women with naturally small breasts or women who notice a decrease in their breast size after childbirth and breastfeeding can feel frustrated and self-conscious about their lackluster bustline. Breast augmentation is a surgical procedure that allows women to increase the size and fullness of their breasts with breast implants. Breast augmentation is a highly customizable procedure, and you will be able to select the implant material (saline or silicone) and the size (volume) of the implant. Even your own fat can be used to enlarge your breasts or in combination with implants to enhance your shape. In addition, Dr. Grotting will guide you through your implant placement options (subglandular or submuscular) and incision options (inframammary, periareolar, or transaxillary). Most patients experience a recovery period of four to six weeks. Once your final result settles, you will be able to feel confident and comfortable with larger and fuller breasts. But we like to emphasize good shape and proportion rather than simply size. We will discuss this concept with you. Our years of experience have helped us to help women make these important decisions.
Learn More
View Photos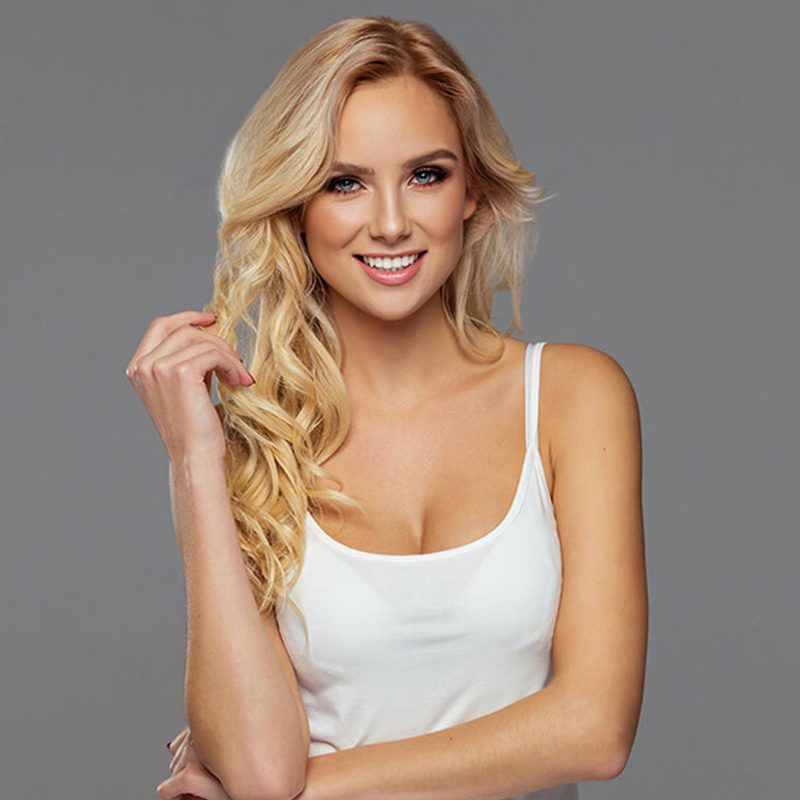 Model
Breast Lift
Whether from genetics, age, or life events (such as weight loss or pregnancy), many women suffer from loose and sagging breasts, causing them to look and feel much older than they are. Breast lift surgery (mastopexy) is a cosmetic procedure that lifts the breasts to a higher, perkier level and can help achieve more symmetrical breasts. There are three types of incisions that can be performed for a breast lift: a periareolar incision (around the nipple-areolar complex) a lollipop incision (around the nipple-areolar complex and continues down the lower-front pole of your breast), or an anchor incision (a lollipop incision is performed, and an additional incision is made along the lower breast crease). After the incision is made, Dr. Grotting will lift, tighten, and reposition the underlying breast tissue. Breast lift recovery generally takes three to six weeks. After your breast lift, you can look forward to having a more natural and youthful breast appearance.
Learn More
View Gallery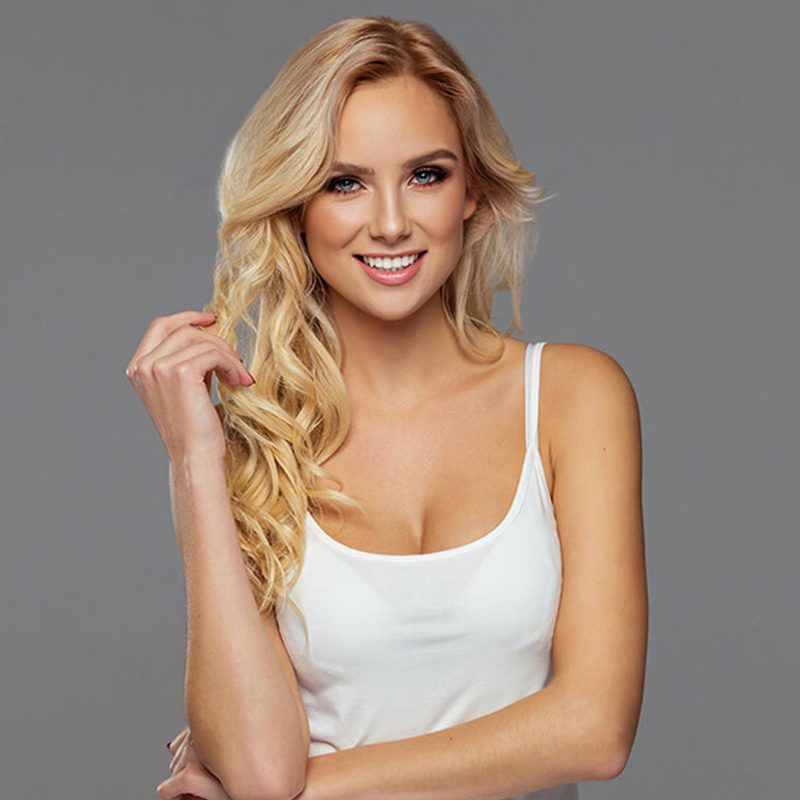 Model
Model
Breast Reduction
While many women desire a full chest, some women struggle with overly large breasts. Not only can overly large breasts attract undesired attention from others, but naturally large breasts can cause women to miss out on participating in some of their favorite activities (especially physical activities like sports). This is due to the fact that large breasts can cause pain and discomfort in women's backs, shoulders, and chests. Breast reduction surgery helps reduce the size and weight of women's breasts so that they are able to enjoy a more fulfilling life. Breast reduction recovery generally takes about eight weeks. After your breast reduction, you can experience a more pain-free life while being able to enjoy many of the activities you have missed out on with better body proportions. And you will find it much easier to buy well-fitting clothes and swimsuits "off the rack"!
Learn More
View Photos