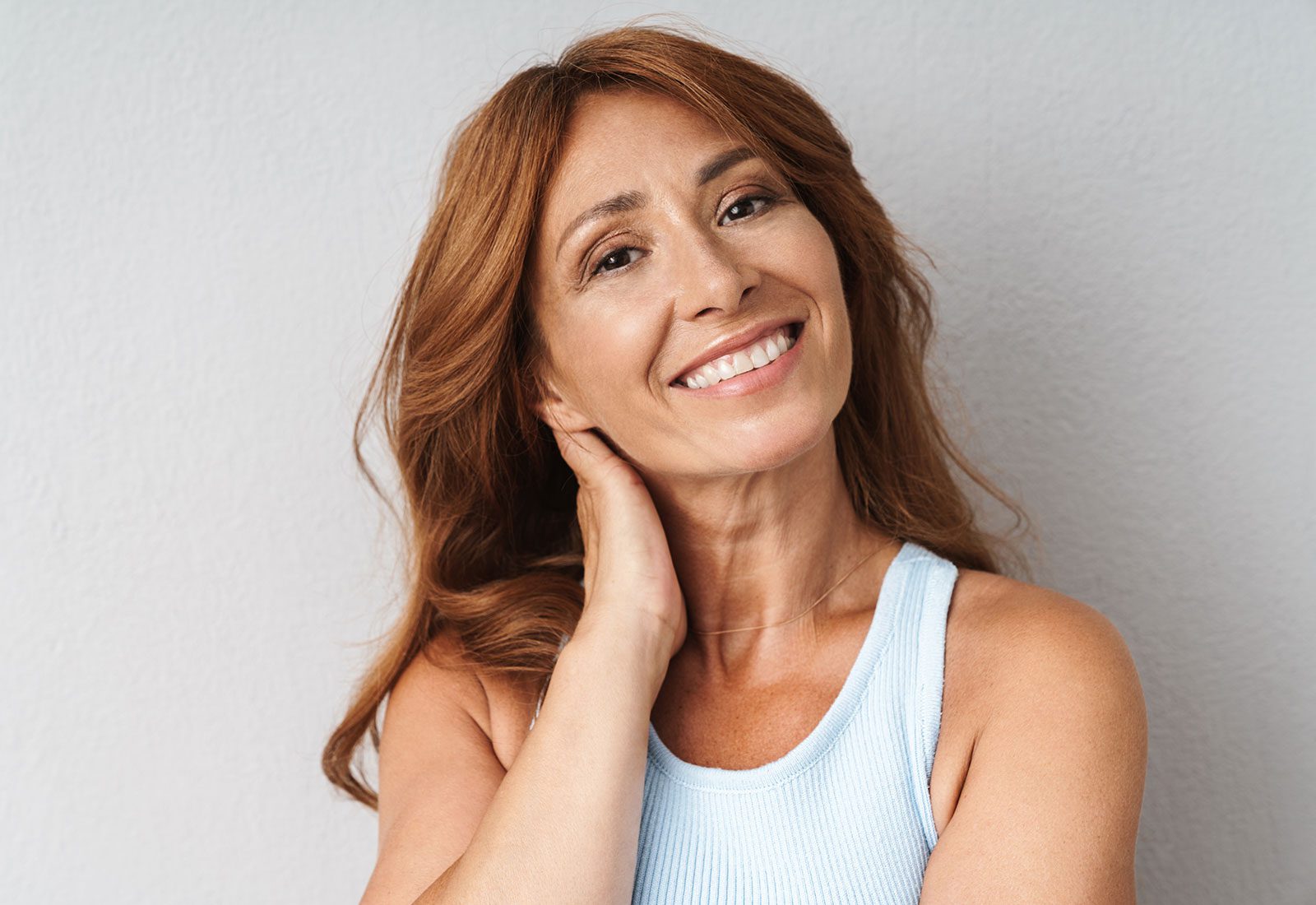 Model
Eyelid Surgery
---
Our eyes are often our most distinct facial feature and are a reflection of our personality. Skin naturally loses elasticity as we get older, which can lead to drooping, sagging skin and puffiness. Our eyes expose the most obvious signs of aging, and loose skin can result in obstructed vision and an overall tired appearance, even when we are well-rested. Eyelid surgery can be performed to remove fat and excess skin to reveal younger-looking, refreshed eyelids. Commonly referred to as upper and lower blepharoplasty, eyelid surgery can benefit men and women of various ages by improving sagging skin above the eyes and wrinkled skin and puffiness below the bottom eyelashes.
Model
Candidates for Eyelid Surgery
---
Men and women seeking improved vision and smoother skin surrounding the eyes are ideal candidates for this procedure. Patients should be in good health and quit smoking prior to surgery to expedite the healing process. Patients with moderate to severe dry eyes may notice temporary or even permanent worsening of dryness following eyelid surgery. Having realistic expectations for your eyelid surgery is important, as well as discussing any concerns or goals you have with your surgeon.
Model
The Eyelid Surgery Process
Eyelid surgery is customized to remove just the excess skin and smooth out puffy areas and can be combined with other procedures such as a brow lift, facelift, or non-surgical laser resurfacing to ensure your cosmetic goals are met. General anesthesia or local anesthesia with sedation (known as twilight anesthesia) is used during your procedure to ensure comfort.
There are three incision techniques available, and your age, your health, the procedures you are undergoing, and your personal preference will determine which method your surgeon uses.
For upper eyelid surgery, your surgeon will make incisions along the natural creases of your eyelids to provide access to fat and muscle surrounding the eyes. By removing or repositioning these tissues, the results include improved eyesight and tightened skin. Excess skin is also removed in some cases to provide a rejuvenated eyelid. Your natural eyelid folds will conceal any resulting scars.
Lower eyelid surgery utilizes an incision directly below the eyelash line, or alternatively, inside the inner lining of the eyelid. Fat is removed or repositioned, and excess skin is trimmed or tightened by laser or chemical peel as needed. Scars are typically minimal following any of these techniques.
Upper and lower eyelid surgery are often combined if your eyelids have drooping skin above your eyes as well as bags under your eyes.
Recovery and Results
Immediately following your surgery, bruising and swelling can be expected, and you may experience soreness for the first few days. Your eyes may feel a little dry. Cool compresses will be applied to the eyelid area, and you will be prescribed lubricating eye drops and pain medication. During your recovery period, physical exertion, lifting, and rubbing your eyes should all be avoided. Swelling and bruising should subside within two weeks, and your results will become more evident. Don't worry if your eye shape looks a little different in the first few weeks as it takes a little while for the muscle to recover and your natural shape to reappear. Upon full recovery, your eyes will look alert, refreshed, and younger, leading to improved self-confidence and peripheral vision. Further aging will occur naturally in the future, but avoiding tanning your face will aid in slowing down the aging process. Your results will be long lasting. Typically, eyelid surgery is only necessary once during your lifetime and rarely needs revision.