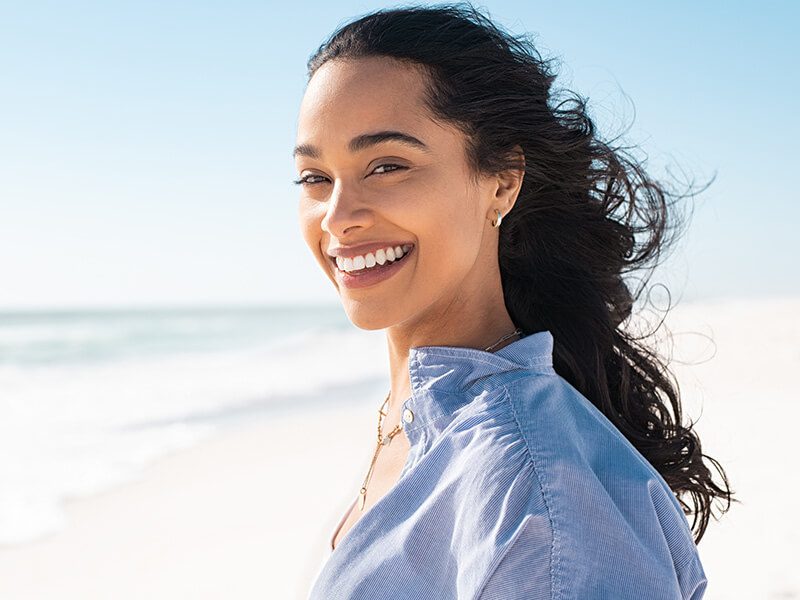 Model
Laser Resurfacing
---
Though people want to look young and healthy, they enjoy lifestyles that lead to prolonged exposure to the sun and the elements. Eventually it results in skin that looks weathered and aged. However, today there are many ways to help reverse the damaging effects of the sun.
Laser resurfacing can smooth and tighten the skin, remove wrinkles, and correct pigmentation problems. Together, you and your physician can come up with the treatment that can make your skin look your best.
Model
Schedule a Consultation
About the Procedure
---
Like a chemical peel, lasers are used to remove the damaged upper layers of skin. There are two types of lasers that are used in the resurfacing process. The carbon dioxide laser (CO2) laser was the first laser to be used for resurfacing. The Erbium: YAG laser is now also used to perform laser resurfacing.
Resurfacing lasers work by emitting a very brief pulse of high intensity light. Thin layers of skin are removed with each pass. The laser provides the doctor with a precise tool to remove damaged skin, layer by layer. Using lasers capable of removing small amounts of tissue at a time minimizes the risk of scarring.
Model
Recovery and Healing
Laser resurfacing removes the top layer of skin, resulting in a superficial wound across the surface of the skin. A dressing is often applied for the first few days and usually changed daily.
The treated surface is often uncomfortable and needs frequent application of salves such as petrolatum. The skin can remain pink for about six weeks or more, but after a few weeks it should be sufficiently healed to use makeup to mask any redness.
Risks
Since laser resurfacing would be painful without anesthesia, some form of anesthesia is always used for laser resurfacing. After the CO2 laser procedures, there will be some discomfort during the healing process, as in the recovery from a large abrasion or superficial burn.
Since the skin surface is disrupted, there is a risk of infection during the healing period. Lasers remove precise amounts of tissue, minimizing the risk of scarring.