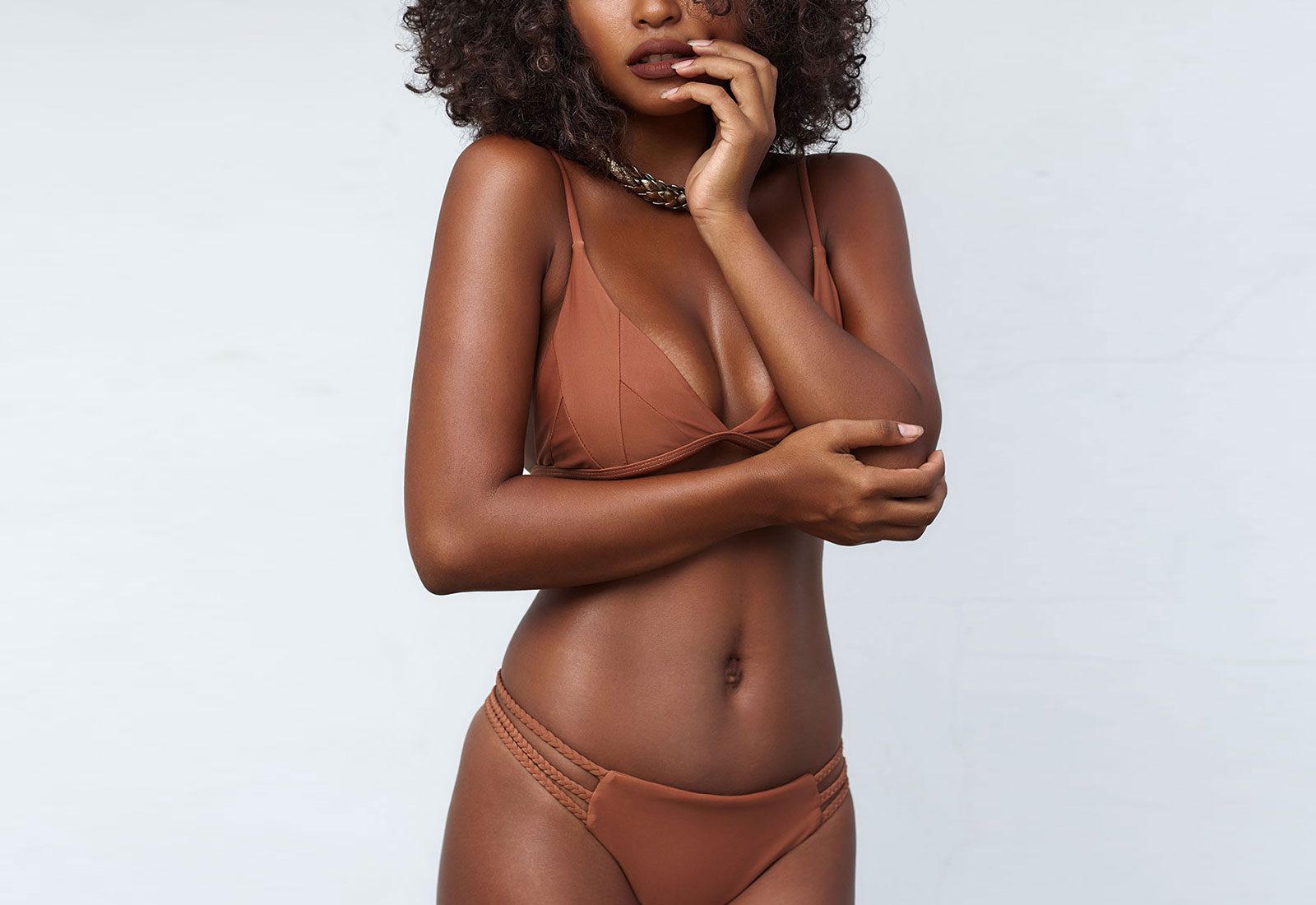 Model
Liposuction
---
A healthy lifestyle, diet, and exercise can make a difference in how you look and feel. Yet for some people even obsessive dieting fails to remove fat from some areas of their bodies. In women, this resistant fat is usually found in the neck, hips, buttocks and outer thighs (saddlebags). With men it tends to occur in the neck, abdomen and sides of the waist (love handles). For all these areas, liposuction can be the answer to the previously insoluble question of how to lose fat that just won't go away.
Model
SAFE Liposuction
SAFE stands for separation, aspiration, and fat equalization. We use this technique in most body contouring patients. It has resulted in a smoother appearance and better outcomes.
Recovery and Healing
The dressing remains in place for seven to 10 days depending upon the extent of the surgery and the individual's healing process. A surgical compression garment is also usually worn for two to four weeks when support is needed. Pain is minimal to moderate and can be controlled with oral medication. Antibiotics may be prescribed to prevent the likelihood of an infection. You should be back at work within a few days following surgery.
Risks
Risks increase when a great number of areas are treated at the same time, or if the operative sites are larger in size. The scars from liposuction are small and strategically placed so as to be relatively inconspicuous. However, minor imperfections in the final appearance are not uncommon after lipoplasty. The skin surface may feel irregular, and excess skin may result, especially in older patients. Numbness and pigmentation changes, which are usually temporary, may also occur.
I have the utmost respect for the integrity and skills of Dr. Grotting and his staff. Dr. Grotting is a perfectionist , and gives the look of not having a facelift. I am so glad that I chose him!