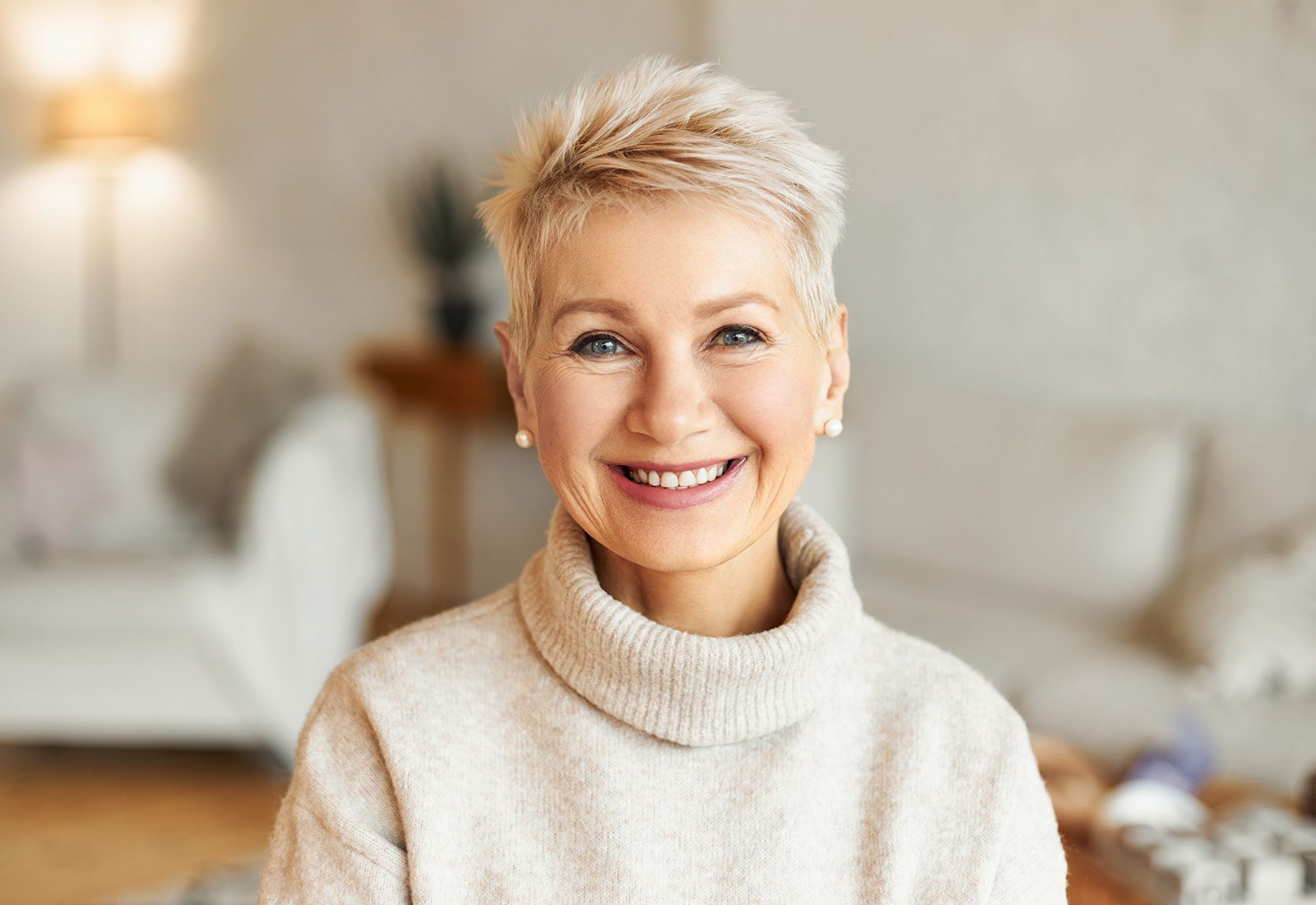 Model
Facelift Revision
---
Facelifts are designed to rejuvenate the face and provide natural, youthful, long-lasting results. Unfortunately, gravity, aging, and other factors cause the skin to lose its elasticity, causing visible signs of aging to return and undoing the effects of a facelift. With facelift revision, also known as a secondary facelift, you can refresh your facial appearance by tightening and lifting muscles, removing excess skin, and repositioning fat for a contoured, defined result. In some cases, the outcome of a patient's initial facelift yields unsatisfactory results, which can also be remedied with facelift revision surgery.
Model
Candidates for Facelift Revision
If you have previously undergone facelift surgery and are unhappy with the results, or it has been a decade or longer and you want to refresh and tighten your facial contours, then you may be a candidate for facelift revision or a "tuck up" facelift. If no medical conditions have become evident since your last procedure, then you should be cleared for facelift revision. It is advised that tobacco products be avoided, as they can hinder the healing process.
Process
Anesthesia is administered, and incisions are made in the same location as during the initial facelift unless the scar tissue is unsightly, in a conspicuous location, or the patient prefers otherwise. Muscles are tightened, excess skin is removed, fat is relocated, skin is redraped, and the incisions are closed. Newer procedures are much more effective, particularly for the neck; so if results were not long lasting the first time, chances are they will be much more pleasing after the revision.
Recovery
Recovery takes approximately two weeks and will be similar to the recovery from your initial facelift surgery. Resting is advised during this time, without any heavy lifting for the first week. Surgical dressings will be applied to help reduce bruising and swelling but are removed the next day. You can expect bruising, numbness, and swelling combined with mild discomfort for several days. Pain medication can be prescribed. Follow Dr. Grotting's aftercare instructions carefully to ensure a comfortable and safe recovery.
Model
I have the utmost respect for the integrity and skills of Dr. Grotting and his staff. Dr. Grotting is a perfectionist , and gives the look of not having a facelift. I am so glad that I chose him!