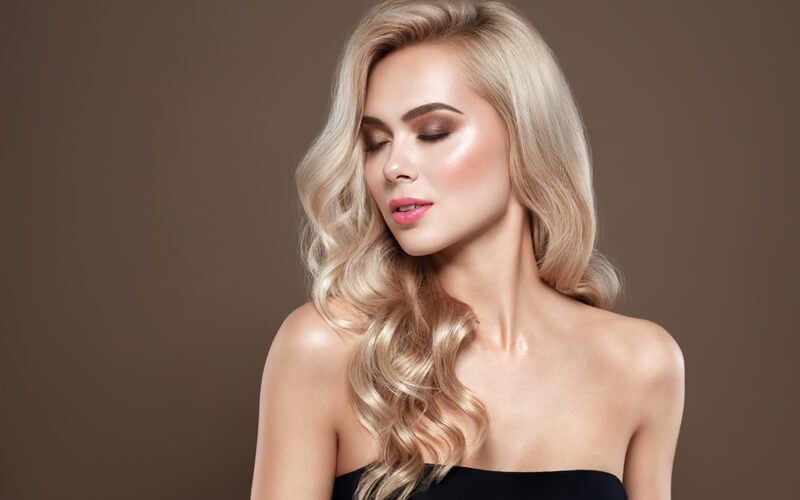 Model
Rhinoplasty
---
Many people have specific complaints about their physical appearance. Your issue could be that you are bothered by the appearance of your nose. You may wish your nose was smaller, less bulbous, better balanced, or more attractive in some other way. You may also struggle with breathing through your nose. Rhinoplasty corrects deformities of the nose to rebalance and refine its appearance. Dr. Grotting's training in facial plastic surgery emphasized both the aesthetic and functional aspects of rhinoplasty. With his careful surgical approach, rhinoplasty can make your nose look more balanced and attractive and can also improve your nasal breathing.
What Do You Desire?
---
Balanced Nasal Size
Most people considering rhinoplasty are unhappy with the size of their nose. If it is too large or too small, the nose can create an unbalanced appearance with the rest of your facial features. By improving your nasal size, we are able to create a more natural and harmonious look.
Attractive Nose Shape
Trauma or injury to the nose can result in prominent humps, wide bridges, or a crooked appearance. A misshapen nose can detract from the natural beauty of your face. By sculpting the nose, we are able to achieve a shape that is better suited for your facial features.
More Confidence
As the focal point of the face, the nose can be a source of embarrassment for many people if it has a poor appearance. From a young age, teasing about the appearance of your nose can limit your confidence in your appearance. Creating a nose that looks naturally beautiful helps many people regain their confidence.
Rhinoplasty Options
Patient Age
We are able to effectively perform rhinoplasty on people as young as mid-teens. This age group usually benefits most from nasal correction because they can face unwanted attention at school due to their nose. It is important that the patient has fully developed facial features before considering teenage rhinoplasty. This usually occurs around 15 years of age for girls and 16 years for boys. However, this can vary, and a consultation will be needed to determine if you are a good candidate.
Techniques
A losed technique is preferred by most surgeons because all incisions are placed within the nasal passages and it doesn't result in any visible scarring. Through these incisions, we use special lighting and instruments to readjust the cartilage and bone.
An open technique may be used for your surgery, as it provides a clearer view of the underlying nasal structures. An incision is placed across the columella on the outside of the nose.
Septoplasty
Septoplasty is a specific surgery designed to correct a deviated septum. If the cartilage that splits the nasal passages is crooked, this can cause airflow obstructions, making it more difficult to breathe. A septoplasty procedure straightens a crooked septum. It can be performed as a standalone procedure or in combination with aesthetic enhancements.
Concerns
---
Consultation
Dr. Grotting will prepare you for your procedure by conducting a thorough and detailed one-on-one consultation. The two of you will go over important information such as your medical history, aesthetic goals, health, and substance or medicine use. Dr. Grotting will examine your nose and evaluate your goals to determine the best way to produce your desired results. He may also use three-dimensional computer imaging to help you visualize your potential results. This consultation will determine your treatment plan and help you prepare for your surgery.
Recovery
You will experience bruising and swelling around your nose and eyes. A nasal splint is used to support and keep the nose immobile while it heals. Nasal packing is removed after several days, and all splints are removed after two weeks. Avoid applying pressure to the nose for six months. You should be able to return to work or school after two weeks. Swelling will begin to subside after six weeks and will continue to improve over the next several months.
Scars
The visibility of your incision scars will depend on the technique used for your procedure. A closed technique doesn't result in any visible scarring, whereas an open technique may leave a small scar at the base of your nose. Any scars that do develop are likely to fade over time.
Pain
Soreness and discomfort may persist during the first week or so of recovery. Prescribed medications can be taken, as instructed, to control any discomfort.
Frequently Asked Questions
---
What kind of anesthesia is used for nose surgery?
Most of the time, nose surgery is performed under general anesthesia. Some patients may be given the option of local anesthesia combined with intravenous sedation.
---
How much will my rhinoplasty cost?
The cost of rhinoplasty includes many factors, such as the surgeon's fees, anesthesia fees, facility fees, and extent of correction required. Dr. Grotting will discuss the cost with you during your personal consultation.
---
What are the risks of nose surgery?
Rhinoplasty is a safe procedure, but there are risks with any surgery. Some of these include infections, reactions to anesthesia, fluid buildup, and miscommunication resulting in dissatisfactory results. Dr. Grotting can go over these with you during your consultation if you would like more information. Most patients have a safe surgery and recovery and are able to enjoy their results without complications.
---
When will I see my results after nose surgery?
The results will become noticeable soon after your procedure as the swelling subsides. However, residual swelling may affect the final contour of your nose but should resolve within several months.
---
How long do rhinoplasty results last?
Rhinoplasty permanently corrects your nose. If you are satisfied with your results, they will generally last forever, with the exception of new trauma to the nose.
I have the utmost respect for the integrity and skills of Dr. Grotting and his staff. Dr. Grotting is a perfectionist , and gives the look of not having a facelift. I am so glad that I chose him!