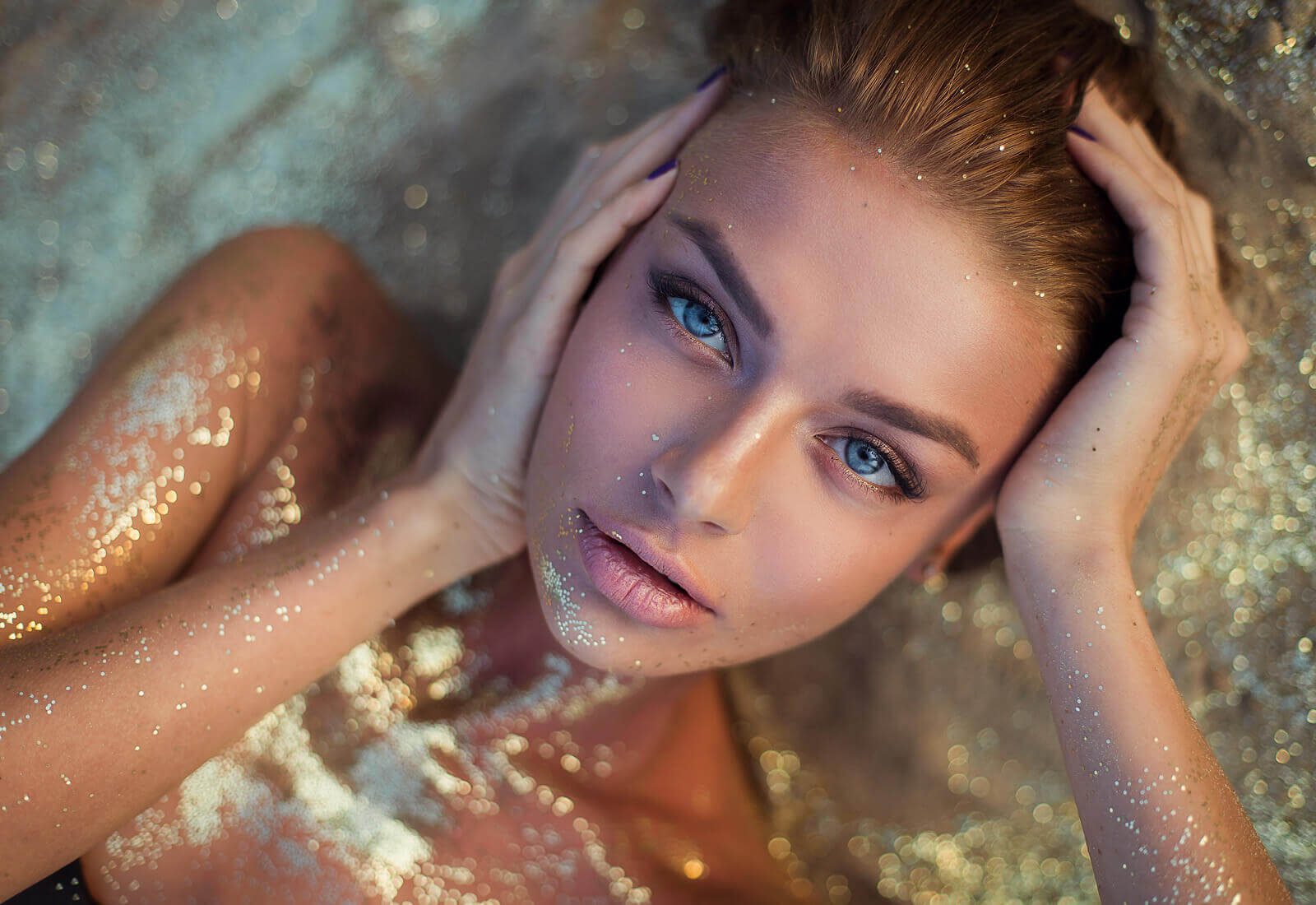 Model
HydraFacial® Skin Treatment
---
in Birmingham, AL
The HydraFacial® is one of the most trusted and effective skin rejuvenation treatments for helping patients achieve a facial appearance that helps them feel confident and comfortable. HydraFacial® is a non-invasive three-step treatment that uses water power to cleanse, exfoliate, and hydrate facial skin, leaving it looking and feeling better than ever.
What Do You Desire?
---
Smooth and Youthful Facial Skin
Despite your best efforts, you will likely develop wrinkles and fine lines over time that can make you look older and more worn down than you want. The HydraFacial® treatment helps to increase collagen and elastin production, which are the proteins responsible for the skin's health, strength, and elasticity. Because of the increased protein production, skin creases are temporarily filled in to give you smoother skin and a more youthful appearance.
Clear Facial Skin
Acne, enlarged pores, dry or oily skin, and skin discolorations (such as sun damage, age spots, and pigmentation issues) can detract from your facial aesthetic. The HydraFacial® treatment cleanses and exfoliates the top layers of skin to get rid of dead and dry skin cells, dirt, and other environmental grime so that new, healthy, and clearer skin can become prominent. With new and fresh skin, you can feel proud and confident about your appearance.
Model
Model
HydraFacial® Treatment Areas
Entire Face
The HydraFacial® treatment can address a number of skin blemishes and facial skin concerns that you may have. This treatment can be performed on certain areas of the face, or it can be performed on the entire face to achieve full-face rejuvenation. Most patients choose to have their HydraFacial® performed on their entire face to achieve more balanced and complete results.
Back and Chest
In addition to the face, skin blemishes on the chest and back can be addressed with a HydraFacial® treatment. Whether it be acne, pigmentation issues, or sun damage, the three-step HydraFacial® treatment can cleanse, exfoliate, and hydrate the skin so that you feel comfortable showing off your chest and back.
Concerns
Consultation
One of the most important aspects of your HydraFacial® treatment is your consultation. At your HydraFacial® consultation, you will be able to discuss your skin concerns and goals, and your provider will determine if HydraFacial® is the right treatment for you. At your consultation, our HydraFacial®specialist will create a treatment plan for you and answer any questions you may have about the treatment and after-care instructions.
Recovery
One of the many benefits of HydraFacial® is that no recovery or downtime is required. Unlike chemical peels and other cosmetic skin treatments, most patients have little to no swelling or skin redness after their treatment session, which means they can return to their normal activities immediately.
It is important that you avoid sun exposure for several days after your treatment and wear sunscreen of SPF 30 or higher whenever you are in the sun.
Scars
HydraFacial® is a non-surgical, non-invasive treatment that does not cause any resulting scars.
Pain
While some patients have reported feeling slight pressure on their skin during their treatment session, no pain or discomfort is associated with HydraFacial®, either during or after treatment.
Frequently Asked Questions
---
How does HydraFacial® work?
HydraFacial® is a three-step treatment that cleanses, exfoliates, and hydrates the skin. During your treatment session, your provider gently moves the HydraFacial® handheld device over your skin. The device uses water, vortex exfoliation, and vortex suction to remove old and damaged layers of skin while cleansing skin pores.
During this process, collagen and elastin production is promoted in deep layers of the skin to help give you stronger and healthier skin. After cleansing and exfoliation, moisturizers, antioxidants, and other skin-restoring serums are applied to the treated skin to rejuvenate the look and feel of your skin.
---
Is HydraFacial® right for me?
HydraFacial® can help men and women of all ages who suffer from various skin concerns. If you think you may be a HydraFacial® candidate, contact Grotting Plastic Surgery and Medspa today to set up a consultation. At your consultation, your provider will determine if HydraFacial® is right for you or whether another skin rejuvenation treatment is best for your specific concerns.
---
Will I need anesthesia for my treatment?
No. HydraFacial® is a gentle and painless treatment that does not require anesthesia or topical creams to minimize pain or discomfort. In fact, many patients report feeling a calming sensation during their treatment, similar to that of a massage.
---
How long will my treatment take?
Though the total time of your treatment session depends on the extent of correction needed and the area of your treatment (face, chest, or back), HydraFacial® treatments generally take 30 to 60 minutes. And since there is no recovery or downtime, you can have your HydraFacial® performed on your lunch break.
---
What are the risks associated with HydraFacial®?
HydraFacial® is not only effective in helping you achieve smoother and clearer skin, but this treatment is extremely safe. Besides slight redness and swelling, there are no risks associated with HydraFacial®.
---
When will I see my HydraFacial® results?
You will be able to see your HydraFacial® results immediately. After your treatment, you can look forward to having clearer, smoother, and softer skin. Since collagen and elastin are increased, your results will continue to improve over the next several days.
---
How long will my results last?
HydraFacial® removes layers of damaged and dead skin; however, it is important to understand that skin growth is cyclical, which means that the new and healthy skin achieved from your treatment will eventually break down and become dirty and worn out. Because of this, the best ongoing results are seen in patients who undergo a HydraFacial® treatment every four weeks.