Posted November 15, 2022 in Revision Surgery
4 Minute Read:
Recently, Dr. James Grotting had the opportunity to visit and speak with Dr. Regina Nouhan on her podcast about revision surgery and the aspects that should be considered before going back into the operating room.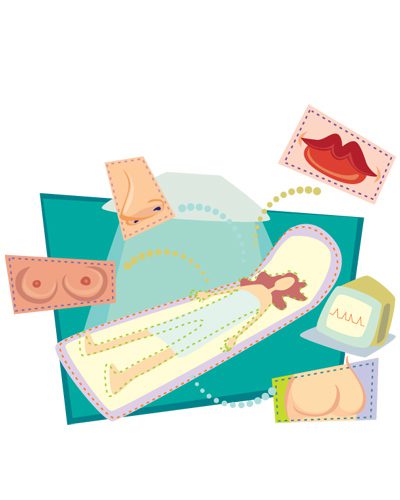 According to his informative podcast, there are three common reasons why plastic surgery patients become dissatisfied with their results. These include:
Changes to the initial results due to aging or fluctuations in weight
Complications that lead to prominent scarring or functional issues
Unfulfilled outcome expectations or regret
The specific category each patient falls into should determine which approach and technique the plastic surgeon uses during revision surgery to help ensure a successful and satisfying outcome.
Listen as Dr. Grotting discusses revision surgery with Dr. Regina Nouhan
1. Declining Results Due to Age or Weight Fluctuations
Many individuals who undergo plastic surgery remain happy with their results for a very long time. However, time, gravity, and weight changes may cause these new concerns.
Because they have been through the process before, these patients usually have clear goals and realistic expectations, and revision or secondary cosmetic surgery for these patients is generally straightforward, requiring only a few nips and tucks here and there.
2. Functional Issues or Prominent Scarring Caused by Complications
Unexpected complications can occur under many circumstances. While less experienced plastic surgeons may use inappropriate techniques that lead to problems, even the most highly skilled surgeons can encounter surprises during surgery.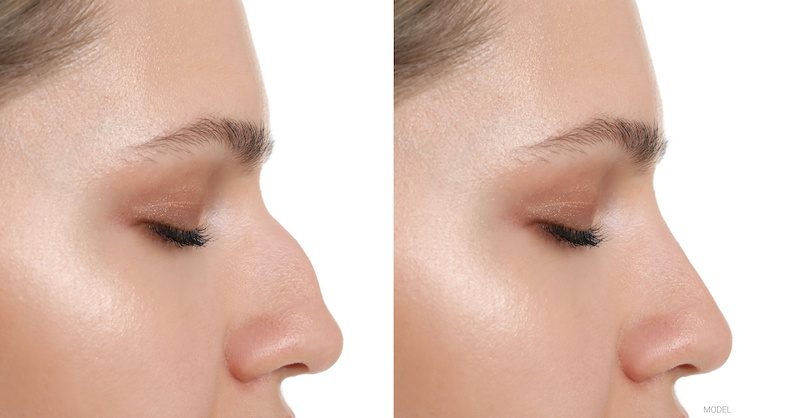 Problems can also develop during recovery when patients don't follow post-operative instructions and engage in strenuous activities sooner than advised.
In these cases, revision surgery is more complex because of sometimes extensive scarring, possible issues with blood supply, potential infection, and a higher chance of post-operative complications.
3. Dissatisfaction With Plastic Surgery Results or Regret
This category includes a wide range of patients, many of who have undergone the following:
Breast augmentation – Many breast implant recipients later decide they want a bigger or smaller size. This type of revision is easy to perform and doesn't typically lead to additional scarring.
Genetic breast anomaly correction – These patients are sometimes dissatisfied due to asymmetrical results, which can happen after surgery as the breast tissues (and implants, if placed) naturally settle and adjust. Plastic surgeons have several breast revision options to deliver a more symmetrical bustline.
Rhinoplasty (nose job) – Most nose job patients are happy with the initial outcome. However, sometimes their results are short-lived because adjusted nasal cartilage can shift out of place and require revision rhinoplasty.
Numerous previous revisions – Individuals with body dysmorphic disorder may undergo several surgical procedures that repeatedly fail to satisfy. These patients and others who may be highly emotional should bring a friend or family member to their consultation for comfort.
Any patient who has undergone extensive plastic surgery but desires (and is unlikely to benefit from) additional procedures should be provided with appropriate resources or referred to another reputable plastic surgeon for a second opinion.
Planned Secondary Operations
Reconstructive Surgery
Secondary operations are often necessary for reconstructive surgery and, unlike revision surgery, are generally part of a comprehensive plan designed to rebuild tissue lost to skin and breast cancer or radiation.
Post-Bariatric Weight Loss
Some body lift surgeries can be combined to tighten the loose skin that results from significant weight loss. However, your surgeon may limit the number of procedures that can be performed simultaneously, requiring at least one secondary operation to complete your treatment plan.
Many patients are eager to undergo every skin-tightening and lifting procedure available. However, when numerous body contouring surgeries are needed to achieve the desired results, these procedures must be timed appropriately with a sufficient recovery period between each operation.
How to Know if You're Ready for Revision Surgery
Let your reputable plastic surgeon advice you as to the best time to undergo another surgical procedure, and keep these three things in mind to be emotionally, financially, and physically prepared for surgery:
The tissues in the surgical area should be soft, flexible, and fully healed, which can take up to a year.
You will need realistic expectations of what cosmetic or reconstructive surgery can accomplish. These results can be significant, but plastic surgery is not magic.
The surgeon must be well-qualified, experienced in the appropriate techniques, and confident they can deliver the expected results.
Want Better Plastic Surgery Results in Birmingham, AL?
Almost one-third of his patients come to him to improve their initial plastic surgery results. If you are unhappy with your cosmetic surgery results, call Birmingham, Alabama's board-certified and esteemed plastic surgeon, Dr. James Grotting.
Listen to Dr. Grotting's complete interview on Dr. Regina Nouhan's podcast here.
Dr. Grotting offers special insurance coverage to protect your wallet if you experience complications from cosmetic surgery. Schedule your consultation today by calling (205) 930-1600.