Posted February 25, 2020 in Board Certified Plastic Surgeon
4 Min Read: 
With plastic and cosmetic surgery becoming more popular than ever, you need to stay educated when making a life-changing decision like altering your appearance. One of the most important factors when planning your surgery is the selection of your surgeon.
Skilled, top-of-the-line surgeons can be found in many places and are not limited to any select group; however, some are far more skilled than others. When starting your plastic surgery journey, it is essential to find the best surgeon for you.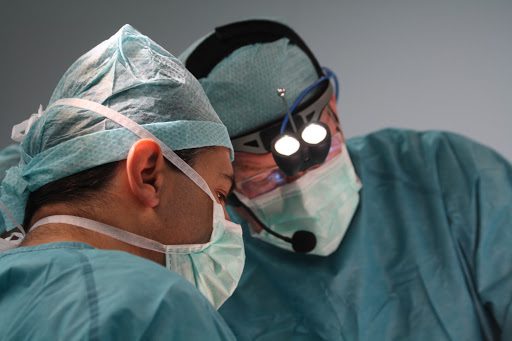 Here are some of the things you should consider when choosing a surgeon:
How Much Training Does Your Surgeon Have?
Surgical training comes in many different forms, and it is necessary to find a surgeon with multiple types of experiences.
When selecting your plastic or cosmetic surgeon, look at their formal education (including the institutions where they received their undergraduate and medical degrees) to determine if they trained at reputable, world-class establishments.
Also, consider residencies, fellowships, and any additional training that furthered their education and skill. So much of a surgeon's knowledge comes from clinical experience (on-the-job training), and there is nothing wrong with evaluating the level of training your surgeon has received. The residency training programs must be specifically in the field of plastic surgery, and fellowship training (a period of sub-specialty focus following formal plastic surgery residency) should be in aesthetic surgery.
By choosing your plastic surgeon, you are selecting the person who will be in charge of your overall health and aesthetic results. This is a time to be picky.
Is Your Plastic Surgeon Board Certified by the American Board of Plastic Surgery?
The American Board of Plastic Surgery is a member of the American Board of Medical Specialties (ABMS), making it 1 of only 24 specialty boards represented by ABMS's rigorous membership requirements.
Like the title suggests, the American Board of Plastic Surgery (ABPS) is a medical specialty board that has established the highest standards among plastic surgeons for initial certification and a commitment to lifelong learning.
For those seeking board certification, surgeons must undergo:
A detailed set of written and oral exams
At least 5 years of clinical general surgery residency training sufficient for American Board of Surgery certification followed by 3 years of plastic surgery training for independent programs, or)
6 years of plastic surgery training for integrated programs, with final years being at the senior level of responsibility
Renewal of certification every 10 years
Do You Like Your Surgeon's Before and After Photos?
During your initial consultation, your prospective surgeon should show you before and after photos of their previous patients who had the surgery you are considering, such as breast augmentation surgery or tummy tuck surgery or facelift. When looking at these photos, ask yourself this question, "Are you happy with the quality of results, and are they the results you hope for yourself?"
Although there are never any guarantees in a surgical setting, these images will help you with your expectations.
Is Your Surgeon a Leader in the Field of Plastic Surgery?
Once you have established your surgeon's education, training, and certification, you can take your evaluation one step further by looking at whether he or she is an educator of other plastic surgeons, has published in peer-reviewed journals, and is involved in leadership.
Do other plastic surgeons want to learn from your plastic surgeon? Plastic surgeon educators who give lectures, participate in panels and courses, and do live surgery around the world are up to date and skilled in all the options and latest innovations in aesthetic plastic surgery.
These activities help demonstrate a surgeon's broad knowledge and indicate the respect that their peers have for their work.
At the end of the day, that is what you want for your surgeon.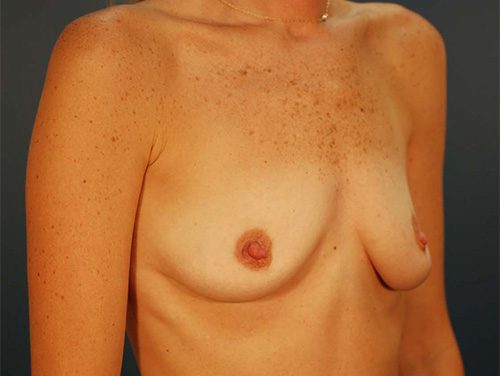 Meet Dr. Grotting
Dr. James Grotting is Chairman of The American Board of Plastic Surgery and Past President of the American Society for Aesthetic Plastic Surgery. He is also Chairman of the Board of Trustees of the American Society of Plastic Surgeons and former President of the Southeastern Society of Plastic and Reconstructive Surgeons.
With his decades of experience as a traveling professor for ASPS and ASAPS and Clinical Professor of Plastic Surgery at The University of Alabama at Birmingham and the University of Wisconsin, Dr. Grotting, thoughtfully crafts the highest level of care for every patient.  He has published six books of plastic surgery, written numerous peer-reviewed journal articles and chapters in major plastic surgery textbooks, and given hundreds of lectures around the world.  Moreover, he has been in the clinical practice of plastic surgery for over 35 years and delivered quality plastic surgical care to thousands of patients.
Interested in Learning More?
If you are interested in learning more about plastic surgery near you, contact board-certified plastic surgeon Dr. James Grotting by calling (205) 930-1600 or by filling out our online contact form.